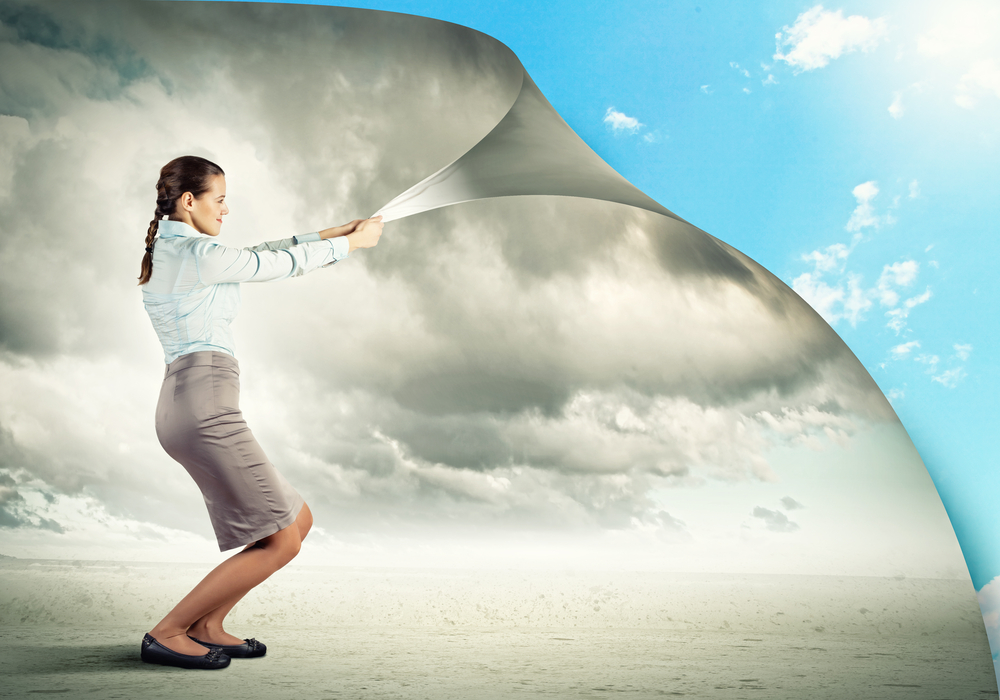 Converting from Customer Service to Customer Success
3 Secrets for Acing the Transition and Beyond
Is it time for a change? Have you been inspired or asked to reinvent an existing Customer Service team and make it over as a Customer Success operation instead? I've talked with many leaders in that exact position, and have led such transitions myself. And I often get asked: How does one go about it? What are the organizing principles for turning a "traditional" SaaS customer service team (usually including some combination of support reps, trainers, implementation managers, and account managers) into a high-functioning Customer Success team?
Here are three driving mottos that I've leaned on and rallied my team around to manage such a conversion process in past Customer Success leadership roles. [Spoiler Alert: Empowerment is the key!]
Everyone Owns the Customer, All the Time, Period
Each individual team member still had a primary focus – delivering training, responding to support tickets, guiding customers through onboarding, securing renewals and upsells, etc. But roles were highly fluid, and our approach was very holistic. If an inbound support ticket indicated a need for training, the support agent would deliver that training themselves by whatever means necessary. (Worried that's not part of your agents' skillset? Rest assured: all of your team members have expertise to share and should be encouraged to unleash it.) If a certain "trigger" was tripped – ex. a customer was showing signs of risk such as a decreasing usage trend or plateau in results – all team members were aware, and several were directly enlisted with responsibilities to course correct, with a main owner streamlining communications with the customer.
Although this might seem intuitive on the surface, expect it to feel unnatural at first. Remember, the team was accustomed to and protected by a certain way of defining their roles – where their responsibilities began and ended, and how and when to hand off. They'll need to adjust to a new sense of ownership and to new ways of measuring their own effectiveness. (See notes on metrics below.) You'll know it's working when you have team members coming to you and asking if they can stay closely engaged with a customer even though their support issue has been resolved, and as you receive fewer and fewer customer complaints about bumpy hand-offs and crossed wires.
Everyone Owns the Knowledge
We committed to delivering very high-touch service to the customers we could tell or anticipate needed it at the moment – those who might be struggling to achieve value, traversing a lifecycle "pothole", or otherwise trending in a direction that indicated risk. The trade-off was steering the vast majority of customers whenever possible to self-service resources: a comprehensive knowledge base, interactive ideas forum, active user community, library of recorded trainings, etc. So we had a very strong focus on providing seamless access to those resources, and on continuously creating and improving them.
Once again, all members of the team were owners of this initiative, with full empowerment to write and update materials and propose structural changes. Primary responsibility for moderating our user community rotated weekly among all team members (including leadership), as did our ongoing "3R: Resource Research & Repair" project. That project involved investigation into what our users were searching for, the results of those searches, what they were interacting with, and whether or not they then opened a support ticket. The team member assigned for the week would identify one "problem" in such a flow and fix it by adding, updating, or restructuring resources. We were amazed at the kinds of issues we were able to uncover and preempt with this simple, continuous research task, and at the immediate and significant reduction in support burden we were able to achieve through doing so. For example, one team member noted that users who searched our resources for "create form" were served 42 resulting matches, would usually click on just one or two of those matches, and would almost always subsequently open a support ticket for help with forms functionality. Simply combining, revising, and retagging several of the resource items gave our users a clear path to get their own help, and resulted in a drastic decline in new support tickets of that type.
And one more item worth mentioning in this area (because I find it's not often the case): our Product Documentation team of technical writers was part of our Customer Success team. This meant that literally everything our customers had available to them to learn about our application was centrally and holistically owned – we considered it one large body of work, measured our customers' engagement with all of it, and continuously iterated on it.
Everyone Owns the Metrics
We had a standing agenda item on every team member's weekly one-on-one meeting to ensure that they understood how their day-to-day work was impacting and could help to improve each of the KPIs we were measuring. Ours included: quarterly and annual gross revenue churn, implementation completion timelines, customer health ratios, support ticket and training session ratings, and NPS survey results. All metrics were available in real-time via dashboards and reported weekly, including targets and trends. And all team members were responsible for all of them, not just for the one or two that mapped directly to their primary role.
It's All About Empowerment
The obvious theme here?: Empowerment. It's not just a tenet of good leadership, it's specifically applicable and critical in the Customer Success world. The more you can effectively empower all members of your team to serve your customers and take ownership of their success, and the better you can empower your customers to serve themselves and to achieve fantastic results, the greater the value generated for both your customers and your company. It's a win-win.
Experiences to Share?
What guiding principles have you relied on to lead a conversion from a "traditional" SaaS customer service model into a Customer Success operation, or to restructure or manage a Customer Success team? Please share any thoughts on the ideas here, as well as your team mottos and how you've put them into practice.
comments powered by

Disqus